Registered Agent Services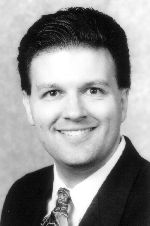 Law Offices of Carl H. Starrett II

1941-C Friendship Drive
El Cajon, California 92020-1144


Call toll free within California
:

888-994-CHSLAW (888-994-2475)

Phone: (619) 448-2129
Fax: (619) 448-3036

Or contact us via
email

Hiring a Registered Agent


What is an Agent for Service of Process?


Any corporation or LLC formed in California or qualified to do
business here must have an agent for service of process with
an address in California. An agent is an individual (director,
officer or any other person, whether or not affiliated with the
corporation) who resides in California or another corporation
designated by the corporation to accept service of process if
the corporation is sued. The agent must agree to accept
service of process on behalf of the corporation prior to
designation.

The registered agent can receive all forms of legal process,
including lawsuits and subpoenas. In most cases, the agent
is usually and officer of the entity or the attorney for the
business.


Why should we use an attorney as our agent?


If your company is named in a lawsuit, your attorney should
be among the first to be notified. Also, it cuts down on the
junk mail you receive at the corporate office.

Professional handling of Service of Process, which means
we will:


Accept Service of Process on your company's behalf




Record the service in your company file



Scan the documents and email them to you if


requested



Notify you via telephone and/or email upon receipt of


the service




Ship the service to you via overnight delivery



Forward any official documents and tax notices
received from the Secretary of State and/or


Department of State for your company.



How much does it cost?


We not charge clients that wish to designate us as their
registered agent. If we receive legal process or official
notices on your behalf, we will also charge you for attorney or
paralegal time to review and analyze these documents and
expenses incurred to notify you of the matter. We do not
charge for receiving and processing junk mail.


How do I sign up?


Appointing someone as the agent for service of process is
very simple and we will file the necessary paperwork for you.
Just follow these steps:


Fill out a new

Statement of Information

form and sign
it. Contact us if you need assistance choosing the


right form.



Send us the original Statement of Information after you
have fully completed and signed it. Sometimes a


filing fee is required, so

contact us to determine if you


must pay a filing fee payable to

payable to the


Secretary of State for $20.




Send us a copy of your Articles of Incorporation.




Please
contact us
if you have any questions about our
services or if you wish to retain us to act as the registered
agent for your company.

Call toll free within California
:

888-994-CHSLAW (888-994-2475)

PLEASE NOTE: You do not become a client
of the Law Offices of Carl H. Starrett II
unless you enter into a written agreement
signed by you and Carl H. Starrett II. The
agreement must also spell out the scope of
the work that is to be done. Simply sending
an inquiry by mail, fax, or email does not
establish an attorney-client relationship.